Latest Offer
While making the payment select AC sedan or Ac MUV cashback offer to be a part of it.
Maximum cashback of 200rs per trip. It can be used on next trip. After winning you would be sent a sms and email with the coupon code for using discount.
7 Customers every week on select routes would be eligible for cashback.
Check our facebook page for more description. Liking our page is complusory to be part of cashback offer.
Click here- Facebook Page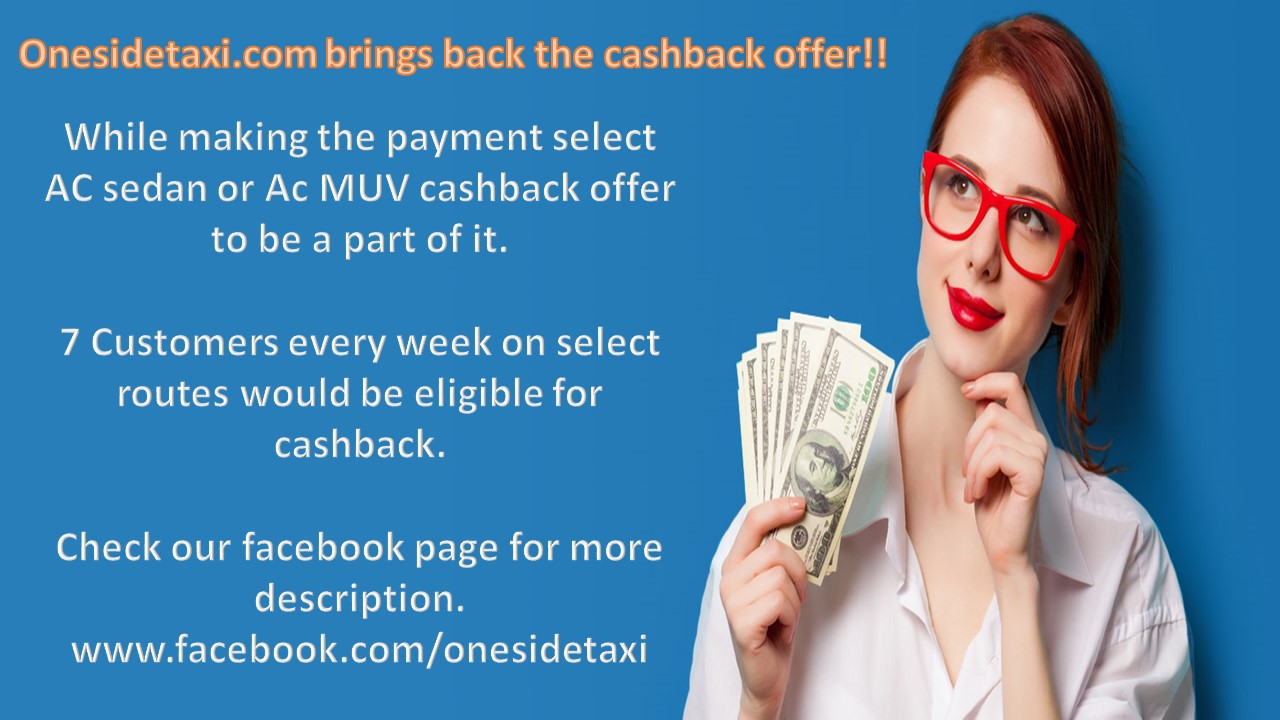 ---